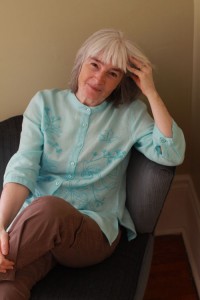 Catheryne Dahlke is a talented acupuncturist and herbalist serving the local community of Bowmanville, ON.
After earning a B.Sc. from the University of Toronto, she studied Traditional Chinese Medicine at the Center for International Holistic Studies (CIHS). She is licensed with the CTCMPAO (College of Traditional Chinese Medicine Practitioners and Acupuncturists of Ontario).
Catheryne offers drug-free solutions to many chronic and acute health challenges, as well as wellness programs to resolve pain, obesity, allergies, etc.  Catheryne also frequently gives informative presentations on various health issues.
Ask about the 6-week pain program.  Some people experience complete resolution of decades-long chronic pain in less than five treatments.  But Chinese medicine is not just about treating your symptoms.
Catheryne combines the ancient practice of acupuncture with modern technology. Tongue and pulse analysis, according to TCM, is used to diagnosis the underlying root cause of your health challenges. This may be combined with Acugraph, a computerized imaging system, to analyze and document the energetic status of your acupuncture meridians.
Have a question about your health or the health of a loved one?  Talk to Catheryne.  See if acupuncture and Chinese medicine is appropriate for your situation.
Feel free to call or text her cell 905-431-8217.